About




SUPPORT THIS MOVEMENT






There are an estimated 100,000+ refugees living in Malaysia.
They cannot attend public school.
They cannot get legal employment.
They have to LIVE IN FEAR.

Refugees who live in Malaysia are being treated as illegal immigrants.

It's time for us to #RECOGNIZETHEM.

SHARE the video, LIKE the page.











Everyone Has Hope is a project created by the Canadian Pre-University (CPU) students and teachers of Taylor's College, Subang Jaya, Malaysia.

Inspired by a documentary called 'Born Into The Brothel', this is a photography project involving CPU students as well as professional photographers volunteering to teach photography skills to Burmese refugee youths living in transit in Kuala Lumpur, Malaysia.

Photos taken by these youths would then be sold through various exhibitions organized by Everyone Has Hope members and money raised will be donated to the Alliance of Chin Refugee (ACR) school.

Please read our about page to know more.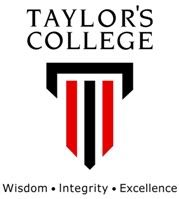 --------------------------------------------------

Learn more about refugees in Malaysia by clicking on these websites:

+ The UN Refugee Agency (Malaysia)
+ Fifty Refugees
+ Please Don't Say My Name


--------------------------------------------------

Visit websites of other amazing projects similar to ours! Such inspiration!